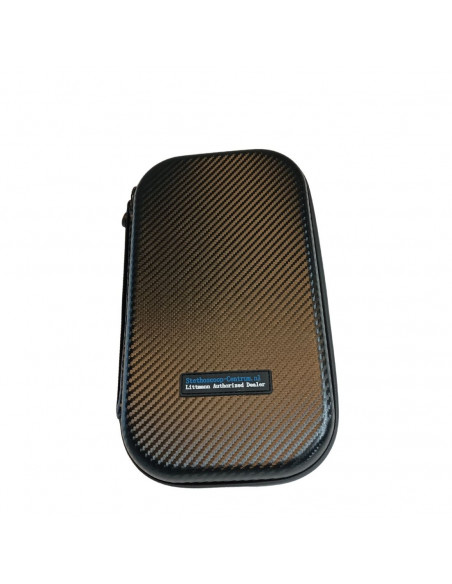 Stethoscope Protective Case Matte Black
Protect your stethoscope when you are out and about with the stethoscope storage case. The size of the storage case ensures that the stethoscope can be neatly stored during the day in a backpack or handbag. The coated cover ensures that the stethoscope is moved dust-free. With the spacious storage compartments you always take your penlight, reflex hammer, pulse oximeter and thermometer with you on location.
The storage case is suitable for the following stethoscope models:
Littmann Classic III
Littmann Classic II SE
Littmann Infant
Littman Pediatric
Littmann Select
Littmann Master Classic
Littman Veterinary
Riester Duplex 2.0
KaWe
KaWe Standard Prestige
KaWe Kinder Prestige
KaWe Baby Prestige

Why buy a stethoscope storage case?
Robust construction
EVA format, molded storage compartment
Molded interior (can be removed) plus extra storage space
Carry handle
Dimensions: 28cm x 16cm x 5cm
Color

Black

VAT

21%

Delivery Time

Ordered before 17:00 is delivered the next day.

Suitable for

Littmann Classic III
Littmann Classic II SE
Littmann Infant
Littmann Lightweight
Littmann Master Classic
Littmann Pediatric
Littmann Select
Customers who bought this product also bought: